Milano talks about design
all year round
Milan: a city to design
Here we go again. New year, new Design Week. New round, new Salone. New Salone, new Fuorisalone. 2017 gave us an "early Salone" (it will start on April 4th) and the design insiders starting to feel the pressure of the date a bit earlier than usual. But like every trip, also in the one to Milan the way is as important as the destination.

Milan is a city to design, that wants to design and which lets itself be designed. The whole year. In 2016 we had the new dates of Design City and the Fall Design Week, that last October marked the middle stage between one Salone and the other. "Did we really need one more week dedicated to design?" was the recurring question. The answer came with the companies' enthusiasm and a great public participation, but also with the synergy between festivals and events in the fields of design, cinema, communication and art.

As if we needed that, we were confirmed that in Milan there's room for a constant design dimension involving not only design professionals but also design enthusiasts, students and residents, i.e. all those caring about what will happen tomorrow.

The design mentality, the desire to understand (or even the desire to change), the active engagement in the debates around the city are an integral part of Milan's social and urban fabric. We saw it in the visitors filling the rooms of the Brera Design Days and queuing for the inauguration of Fondazione Feltrinelli, in the thousands of images shared at the Prada Osservatorio. We will see it again during the next Fuorisalone with the opening of Ventura Centrale's activities, the curiosity around NoLo, the historical apartments and mansions, the areas for kids and animals, the cocktails at Bar Basso and those on the street, the hidden workshops and international designers, the surprises in schools and the reassuring activities of historical brands and with all the LOL and WTF that we will bump into in the most unexpected places.
"Does the Milan Design Week ever end anyway?". That's the question that should start getting around. Hoping for a positive response, of course.

by Paolo Ferrarini
NEXT FUORISALONE
Milano
Design Week
April 4-9, 2017
WORLD DESIGN NEWS
IFFS

— Singapore

09 - 12 March 2017
NEXT WORLD DESIGN EVENT
— March
SEE ALL
People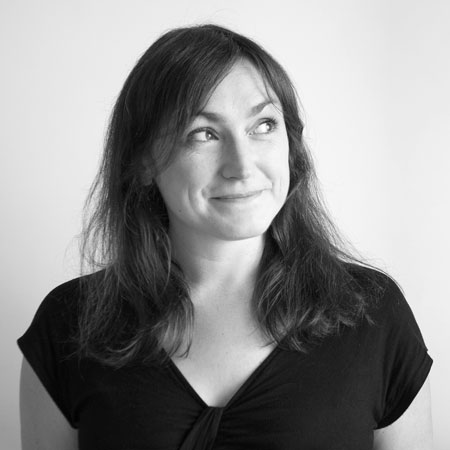 SEE ALL
Ionna
Vautrin
Designer
Ionna Vautrin was born in 1979 in France. Since 2002 she has worked for Camper in Spain, for George J. Sowden in Italy and for Ronan & Erwan Bouroullec in France. Her job is a mix of industry and poetry. She designs objects of everyday use whose ambition is to be simple and familiar yet surprising. Her projects are a combination of geometric and organic shapes, a playful and colourful mood, a warm and familiar presence.
What happens at Bar Basso remains at Bar Basso.
— Ionna Vautrin
Where to stay?
Fuorisalone chooses as Official Accommodation Partner

COMMUNICATION DEVICES
Do you need promotion for your event
during Fuorisalone 2017?

Fuorisalone.it provides the best solutions.