The largest design event in the Nordics: Helsinki Design Week


Helsinki Design Week, the largest design event in the Nordics, will host more than 200 events targeted at design fans and professionals in Helsinki from 6 to 16 September 2018.

This year's theme TRUST has inspired many of the events organized during the festival. The theme points to the fact that trust is one of the most essential aspects between a designer and their work. Workshops, exhibitions and discussions help perceive how trust is experienced in the different phases of the design process and how it eventually transfers between a service or product and their users.

The main venue this year is the Helsinki City Hall that is going through a renovation. Helsinki Design Week events take over the lobby, filling it with discussion based activity. Habitare fair dedicated to the identity of Finnish design is one of the unmissable (from 12 to 16 September 2018).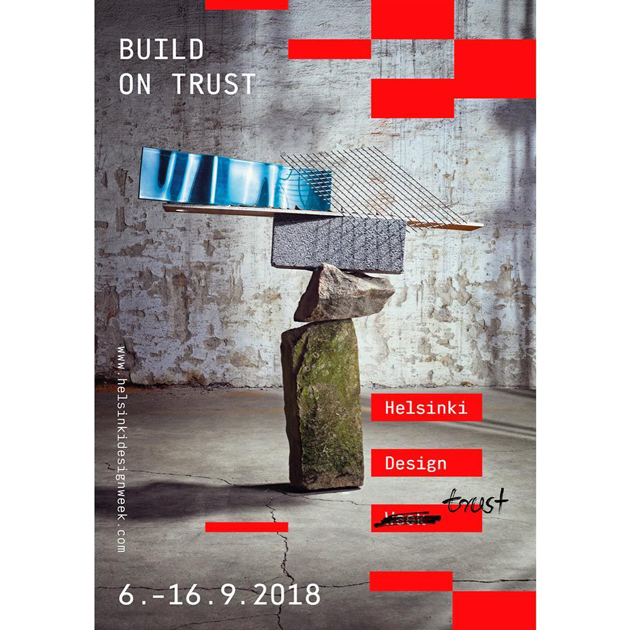 Here is a sneak peek at the city installations based on trust:
— Nexus 10 by the sculptor Man Yau, an altar dedicated to her most trusted and closest people amidst the buzz of Stockmann's department store;
— City Cradle, created by architects Emmi Keskisarja and Janne Teräsvirta and master cabinetmakers Antrei Hartikainen, Heikki Paso and Tommi Alatalo, invites city people to trust a large wooden cradle and let it lull them;
— Rubbish Philosophy, a joint installation by Isa Kukkapuro-Enbom and Henrik Enbom's Trash Design group and American artist Howard Smith.
Discover more on www.helsinkidesignweek.com/programme
© Fuorisalone.it — All rights reserved.