A global centre for important international dialogue between culture, economics, society, arts and industry.
Stefano Boeri and his team of curators intend to bring the institution back to its traditional, celebrated roots; through inspiring exhibitions, provocative conversation, and coordinated programming, La Triennale will be positioned once again as the global centre for important international dialogue between culture, economics, society, arts and industry.
The new initiatives and the projects will speak a plurality of languages: design, fashion, architecture, city planning, visual arts, new media, photography, performance, theatre, dance, music.
"I believe we are at a time in society where open and honest communication is not only necessary, but revolutionary," says Boeri. "When governments and political systems are no longer a reference point for progress, we look to other places, such as creative institutions, to facilitate that dialogue. My vision is to bring La Triennale back to its traditional roots as this type of place - where differing points of view are considered and controversial topics are discussed."
The core part of this course is the XXII International Exhibition "Broken Nature: Design Takes on Human Survival" curated by Paola Antonelli, Senior Curator of Architecture and Design at the Museum of Modern Art, is an in-depth exploration of the strands that connect humans to the natural environment and that have been intensely compromised, if not entirely severed over the years. By casting a wide net on architecture and design projects, the exhibition will underline the concept of restorative design, and highlight objects and concepts at all scales that reconsider humankind's ' relationship with their environment, which includes both natural and social ecosystems. The next part of this larger vision for La Triennale is to engage and enliven the institution's permanent collection of Italian design. Curator, designer and current Creative Director of Design Academy Eindhoven, Joseph Grima has been selected to lead this effort as Curator for Design, Fashion and Craft.
La Triennale's permanent collection boasts more than 1,600 of the most iconic objects of Italian design in the entire world The Scientific Board is composed by Umberto Angelini, Lorenza Baroncelli, Myriam Ben Salah and will be taking over all the new program Joseph Grima.
Performance_The Triennale Teatro dell'Arte is continuing its mission to create a cultural programme which, in line with the overall rejuvenation of La Triennale di Milano, is unlike anything to be found in the city - an international centre devoted to the performing arts that is an open place, in constant dialogue with the other driving forces behind culture in Milan and Italy. Under the leadership of Umberto Angelini, the theatre will host the 2nd edition of FOG Triennale Performing Arts Festival (March-June, 2019), as well as other festivals produced by La Triennale di Milano (JAZZMI, TRI.P, Milano Arch Week, Milano Radio City, Milano CalcioCity) and in partnership with other important institutions.
The Urban Center_The intense collaboration between La Triennale and the City of Milan have led the local government to choose the Palazzo dell'Arte as the headquarters for the Urban Center, an inclusive space in to encourage dialogue around urban planning and city issues. Thanks to exhibitions, talks, and workshops, the Urban Center will promote a reflection on the transformation and development of the city, in relation to the Triennale's cultural activity. To create the new Urban Center, the Triennale organized an invitation to tender in collaboration with the Order of Architects, Planners, Landscapists, and Conservators of the Province of Milan.
Radio Triennale_The Triennale di Milano is a hub capable of connecting languages, arts, trades, professionalism, and people. To reinforce its vocation as a collector of a variety of experiences, the Triennale plans to create a new radio project - a broadcast that not only describes the institution's cultural activities, but that will also share information on the arts in Milan and around the world. In collaboration with RadioCity Milano, a festival that reaches thousands of people on live radio, Radio Triennale is at the service of culture and the city's institutions.
Triennale off_Triennale Off is an urban regeneration project aimed at creating a meeting place for the city's residents. The green area in front of Palazzo dell'Arte, whose management has been granted by the City of Milan to La Triennale di Milano, will be a part of an important urban regeneration project. The aim is to create a meeting place open to the citizens, a pathway through a green area for visitors to La Triennale. The project calls for the installation of a series of services, equipment, and temporary pavilions, modelled after the Serpentine Galleries in London. In this area, artistic activities, events, performances, and a public program will all take place.
Parco delle culture_Parco Sempione is a wonderful green area surrounded by what is literally a crown of cultural sites in a concentration that is unique for a small park. La Triennale, in agreement with the City of Milan, aims to link these emblematic spaces in the city in a network and promote collaboration between them. This project is based on a successful and quality project like that of Milano Arch Week, and it involves the creation of a shared calendar of events, concerts, talks, and performances that will bring the summer months to life.
© Fuorisalone.it — All rights reserved.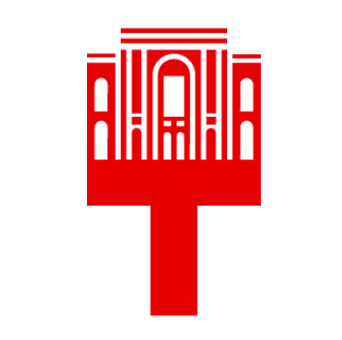 La Triennale di Milano
Viale Emilio Alemagna, 6
20121 Milan
Italy