Stemming from a desire to promote under recognized talent and alleviate potential difficulties faced by design students, House of Today is a platform that inspires, creates, and influences.
House of Today, the internationally recognized platform for design in Lebanon, has announced the concept for its 2018 Biennale: 'Elevate, the quest for heightened senses', which will take place in Beirut from December 12th to December 28th, 2018. 

For the 2018 Biennale, House of Today is calling upon talented Lebanese designers & creatives to elevate the norms, using their own design aesthetic to create tables that not only serve a function or purpose, but that trigger emotions through a journey of sensorial experience.
The selected designers include Jana Aridi, Tamara Barrage, david/nicolas, Nadine Hajjar, Charles Kalpakian, Stephanie Moussallem, Roula Salamoun, Marie-Lyne Samaha & Anthony Daher, Sibylle Tarazi, Salim Al Kadi.
House of Today is proud to collaborate for 2018 with New York's prestigious international gallery R & Company to pair three of their designers with three Lebanese designers to conceive a table together. The pairings are Haas Brothers X Carlo & Mary-Lynn Massoud, Rogan Gregory X Flavie Audi and Katie Stout X Sayar & Garibeh.
First ever retrospective celebrating modernist architect Khalil Khoury's furniture work.
The Shop will return to the Biennale for 2018. Offering home and office products in collaboration with WallpaperSTORE*.
House of Today is a non-profit organization with a mission to identify, nurture, mentor, curate, showcase and connect Lebanese product designers with design experts. Founded in 2012, HoT is dedicated to the enrichment of Lebanon's design culture. Cherine Magrabi Tayeb, the founder, identified the need for a platform for Lebanese design, one that would put Lebanon on the international design map, and set out to achieve this. 

© Fuorisalone.it — All rights reserved.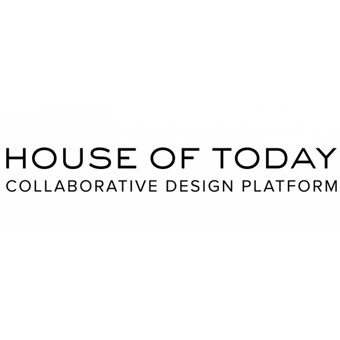 House of Today
Starco, Bloc B, 11th
Floor Beirut, Libano