The goal is to offer guidelines for creating a circular economy in the fashion sector, that is, to ensure that designers from around the world have common models for creating recyclable, durable products that are environmentally friendly.
Bike sharing first, and now a sustainable design manual. Ecological awareness is also catching on in the mass economy and Nike is ready to ride the wave.
Circularity: guiding the future of design is the manual created by Nike to provide a common language on the theme of the circular economy, for designers and manufacturers throughout the sector. The goal, specifically, is to create products that promote the circular economy that last longer and are designed with their purpose in mind.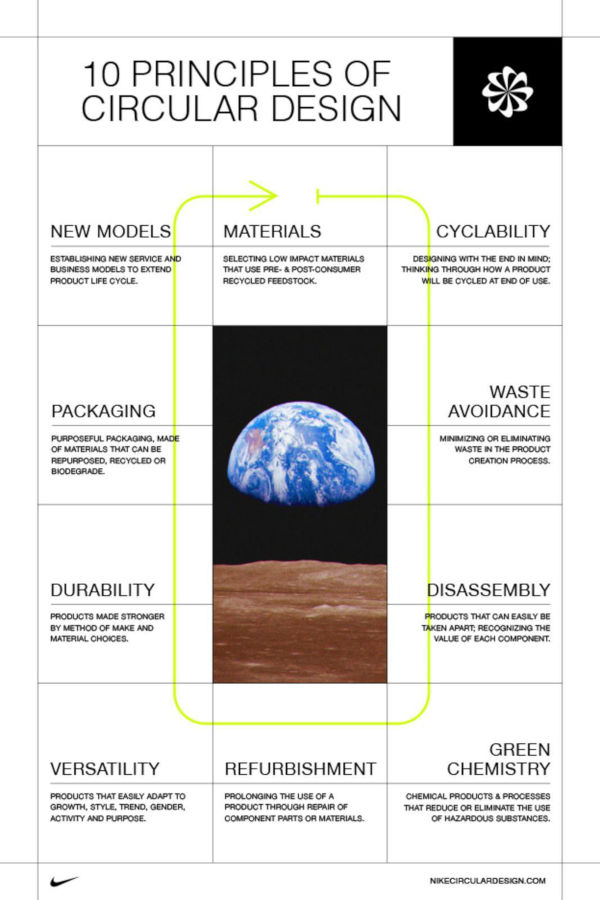 The company itself puts it into practice. As pointed out in one of its reports, 75% of shoes and clothes now include recycled materials, but sustainability regards mostly the Air technology. 99% of the dyes used can be recycled, as 50% of the materials, and 95% of the waste does not end up polluting the soil. Outside of production, the Beaverton site in Oregon is powered by 100% renewable energy and is now the company aim is to make all locations sustainable by 2025.
"We have a duty to consider design in its entirety, that is, how we conceive, produce, use, give back and, ultimately, how we reimagine it," said John Hoke, the brand's chief design officer. The manual is based on ten principles, from the choice of materials to recyclable packaging through the ease of disassembly and the "ciclability" and can be consulted online.
© Fuorisalone.it — All rights reserved.