Discover the best of Fuorisalone 2019 through nine installations finely selected during the Milan Design Week, presented in the exclusive setting of Shinsaibashi district and in the brand-new Daimaru Store in Osaka.
The OSAKA×MILANO DESIGN LINK takes place from 12 October to 4 November 2019 as a collaboration between Fuorisalone.it (the official reference for the world's greatest design event held in Milan) and Daimaru Matsuzakaya Department Stores, with the support of the creative agency Drill Inc.
The collaboration is one of the events promoted in occasion of the Grand Opening of the Main Building of Daimaru Shinsaibashi Store, in Shinsaibashi, Osaka, on September 20, 2019.

OSAKA×MILANO DESIGN LINK is a design festival that takes place in the streets of Shinsaibashi, aiming at a long-term cultural growth of the district. In this first edition, Fuorisalone.it and Daimaru Matsuzakaya Department Stores welcome nine special design micro-exhibitions in different areas of the just renewed department store and in some local showrooms. The Daimaru Shinsaibashi store's exclusive contents, that merge fashion and design, will mix with Fuorisalone' installations to bring uniqueness and excitement to the building and the district.

The festival has been conceived by Daimaru Matsuzakaya Department Stores to create a link between Osaka and Milan through design as a strategic, commercial and cultural lever. But also to celebrate Fuorisalone as the most important and representative moment for Milan, the world's design capital. The aim is to establish a long-term partnership between Italy and Japan, developing formats for events and activities to be held in Japan, in collaboration with Studiolabo and Fuorisalone.it. " Local marketing" and "Design" are the two strategies Studiolabo has developed in its Fuorisalone.it and Brera Design District projects. These same strategies will be the drivers for the development of the collaboration with Daimaru, together with the valuable support of Drill, a Japanese production agency and partner of the project.

During Fuorisalone 2019 we started by identifying 30 different design exhibitions which mixed materials and processes (from ceramics to light, from high craftsmanship to mass production). We then short-listed and selected nine installations based on the dimensional and spatial limits defined by Daimaru Shinsaibashi Store. We thus searched for small installations that could be replicated in another context while maintaining their expressive power and evocative value. As a result, the festival is necessarily a very partial synthesis of what Fuorisalone 2019 has to offer, but it aims to be a good business card to tell the story of Milan Design Week.

DAIMARU DISPLAY SPECIAL PROJECTS
For the shop windows at the entrance of the Daimaru Shinsaibashi Store we decided to engage Elena Salmistraro and Matteo Cibic, two of the most interesting and eclectic young Italian designers on the international scene. Their works are inspired by different disciplines, from art to graphics, from product design to handcrafted production. Studiolabo teamed up with both to define visual projects specifically dedicated to Daimaru, emphasizing the two designers' ability to create iconic imaginations and special worlds. With the constant support of Daimaru Shinsaibashi Store, Elena and Matteo have developed four site-specific projects, reinterpreting Japanese tradition and culture through their new and playful languages.



Tokonoma Primates window by Elena Salmistraro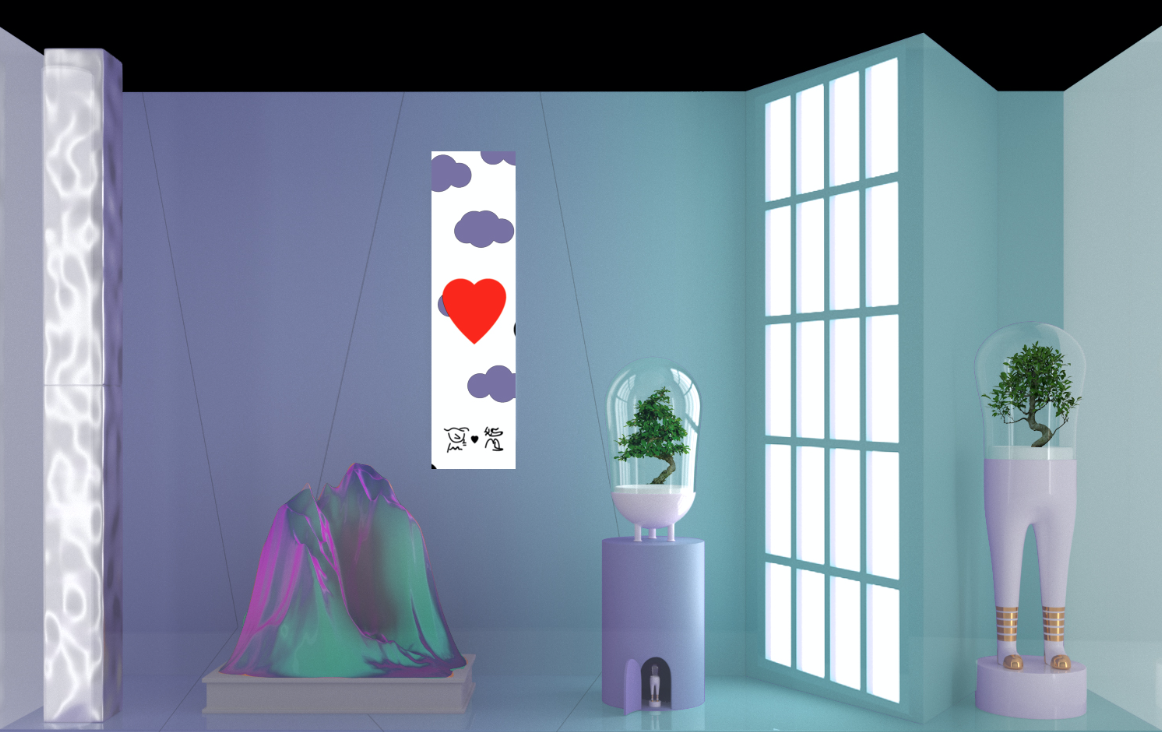 Tokonoma Domsai window by Matteo Cibic

Nine installations, finely selected during the Milan Design Week, are presented in the exclusive setting of Shinsaibashi district and in the brand-new Daimaru Store in Osaka.

L'OBJET + HAAS BROTHERS
Haas Brothers Simon and Nikolai Haas + Elad Yifrach
for L'OBJET / Curatorship by Elad Yifrach / Fuorisalone 2019 / Floor 2

FLOATING FUTURES
Renato Japi & Tomáš Krejčí
Fuorisalone 2019 / Floor 2

B-LOOM – LA TAVOLA SCOMPOSTA COLLECTION
Paula Cademartori
for Bitossi Home & Funky Table / Fuorisalone 2019 / Floor 3

A SPACE ODDITY
Andrea Maestri Studio
Curatorship by Andrea Maestri / Fuorisalone 2019 / Floor 4

ANOTHERVIEW
Anotherview Collective (Marco Tabasso, Tatiana Uzlova & Robert Andriessen)
Fuorisalone 2019 / Floor 7

ISKO DENIM SOUND TEXTURES
Concept by Fabio Di Liberto, ISKO Brand Director / Sound Designer: Chiara Luzzana / Exhibition space and sculptures: DWA Design Studio
Fuorisalone 2019 / Floor 9

Selected installations in local showrooms

HALO - CELEBRATION OF LIGHT
Mandalaki Studio
Curatorship by Enrico De Lotto
Fuorisalone 2019 / LIME Shinsaibashi restaurant entrance hall

LAND
Masquespacio (Ana Milena Hernandéz Palacios & Christophe Penasse) for Poggi Ugo Impruneta
Curatorship by Valentina Guidi Ottobri
Fuorisalone 2019 / X Hotel reception hall

A CULTURE VISION BY LATOxLATO
LatoxLato (Francesco Breganze de Capnist & Virginia Valentini)
Fuorisalone 2019 / Lucien pellat-finet entrance show window
© Fuorisalone.it — All rights reserved.
From 12.10.19 to 04.11.19
1 Chome-7-1 Shinsaibashisuji,
Chuo Ward, Osaka
542-8501 - Japan