Architonic in the last months has spoken with architects, planners, design professionals and brands from its global community to understand their changing needs and priorities. As a result, they're launching a new programme of 15 design weeks – starting in January – each dedicated to a specific product category or branch.

Why a Global Design Agenda?
One of the major benefits of digitalisation for all of us has been the freedom to choose where and when we get our information. Indeed, this is Architonic's very raison d'etre.

Nonetheless, we've realised that even for a 24/7 service like Architonic there's a need for the industry year to have some kind of structure, to enable an even greater productive engagement with specific themes. The Global Design Agenda supports design manufacturers and other brands in launching their new products and telling their stories in a concentrated way; and brings more value to our professional users internationally via a segment-specific 'bundling' of industry news, information and insight. All this will help generate a powerful momentum of collective awareness among our visitors, clients and teams during our design weeks.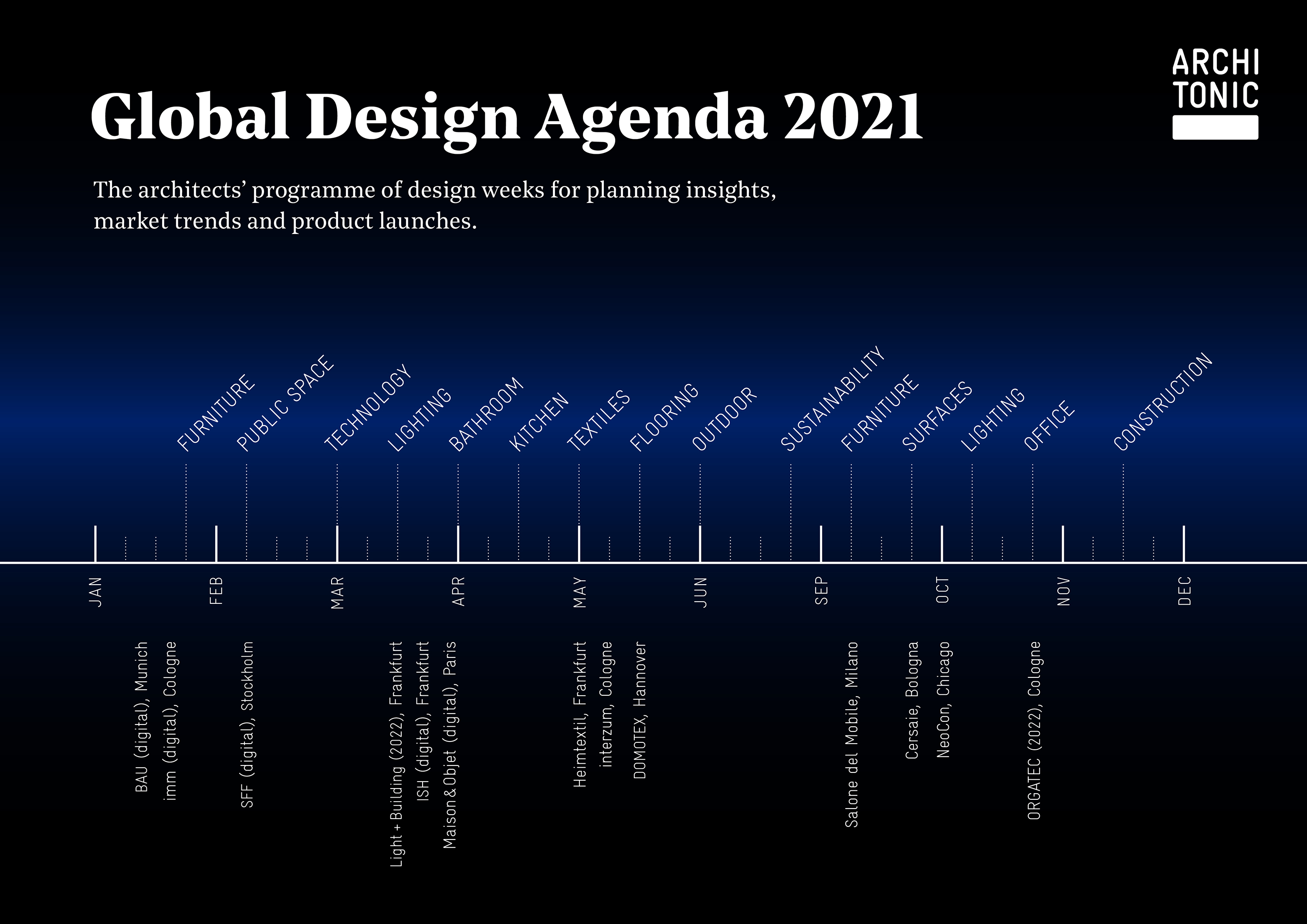 Who does the Global Design Agenda serve?
Design weeks will include, among others, Furniture Focus Week, Lighting Focus Week, Construction Focus Week, Office Focus Week, Kitchen Focus Week and Bathroom Focus Week, where users will be invited to dive into rich and relevant curated content – features, video stories, discussions – across our multiple channels, and be kept up to date with selected brands' talking points in our daily newsletter.

Manufacturers, meanwhile, will be given the opportunity to participate in branch-specific webinars that will cover today's challenges in digital marketing.

Here is the calendar of events:

25 – 31 January 2021 | Furniture Design Week

8 – 14 February 2021 | Public Space Design Week

1 – 7 March 2021 | Technology Design Week

15 – 21 March 2021 | Lighting Design Week

29 March – 4 April 2021 | Bathroom Design Week

19 – 25 April 2021 | Kitchen Design Week

3 – 9 May 2021 | Textile Design Week

17 – 23 May 2021 | Flooring Design Week

31 May – 6 June 2021 | Outdoor Design Week

21 – 27 June 2021 | Sustainability Design Week

6 – 12 September 2021 | Furniture Design Week

27 September – 3 October 2021 | Surface Design Week

11 – 17 October 2021 | Lighting Design Week

25 – 31 October 2021 | Office Design Week

15 – 22 November 2021 | Construction Design Week
© Fuorisalone.it — All rights reserved.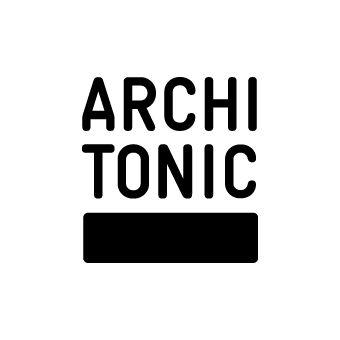 Architonic AG
Müllerstrasse 71
CH 8004 Zürich - Switzerland

T. +41-(0) 44-297 20 20
F. +41-(0) 44-297 20 21